Supplying Church Collection Envelopes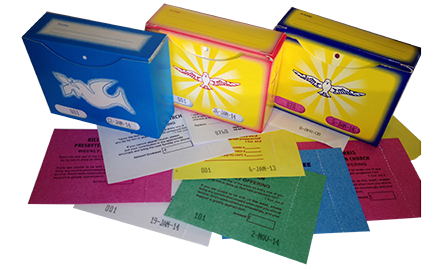 We have 25 years experience in the manufacturing and printing of church collection and charity envelopes. We supply churches of all denominations and cater for any size of parish, large or small.
We offer a comprehensive range of church collection envelopes, gift-aid donation envelopes, and all at a very competitive price. If you are a registered charity, collection envelope box products are zero VAT, making our church envelopes even more cost effective.
Manufactured collection envelopes are produced in our purpose built factory in Armagh.
If you have a question about our products or service please feel free to